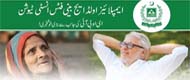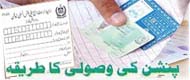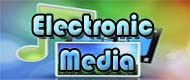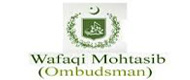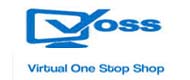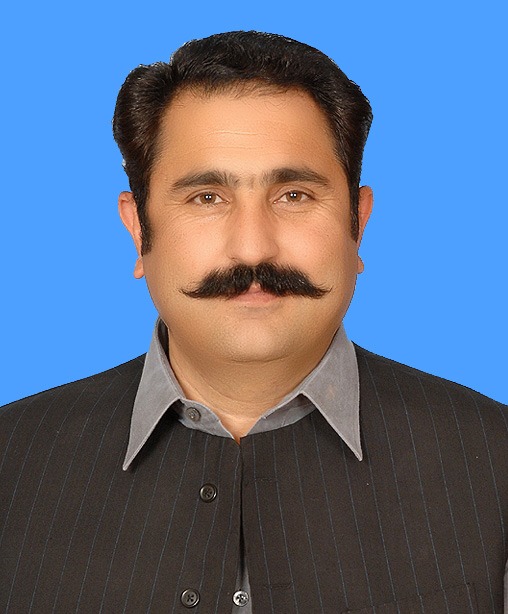 Introduction:
EOB Act 1976 was enforced with effect from April 01, 1976, to achieve the objective of Article 38 (C) of the Constitution, by providing for compulsory social insurance. It extends Old-Age Benefits to insured persons or their survivors
Benefits:
Under EOB Scheme, Insured Persons are entitled to avail benefit like, Old-Age Pension (on the event of retirement), Invalidity Pension (In case of permanent disability), Old-Age Grant (an Insured Person attained superannuation age, but does not posses the minimum threshold for pension) Survivor's Pension (in case an Insured Person is expired)
Pension Rates:
Contributions:
EOBI does not receive any financial assistance from the Government for carrying out its Operations. A contribution equal to 5% of minimum wages has to be paid by the Employers of all the Industrial and Commercial Organizations where EOB act is applicable. Contribution equal to 1% of minimum wages by the employees of said Organizations.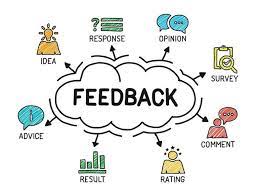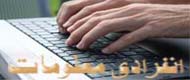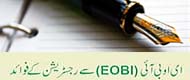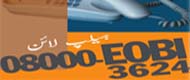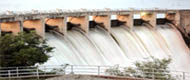 EOBI-FS will be Available for
24/5
from Monday to Friday

---

Activities of Chairman
Circulars Operations
Minutes of the BOT